2017 Toyota 86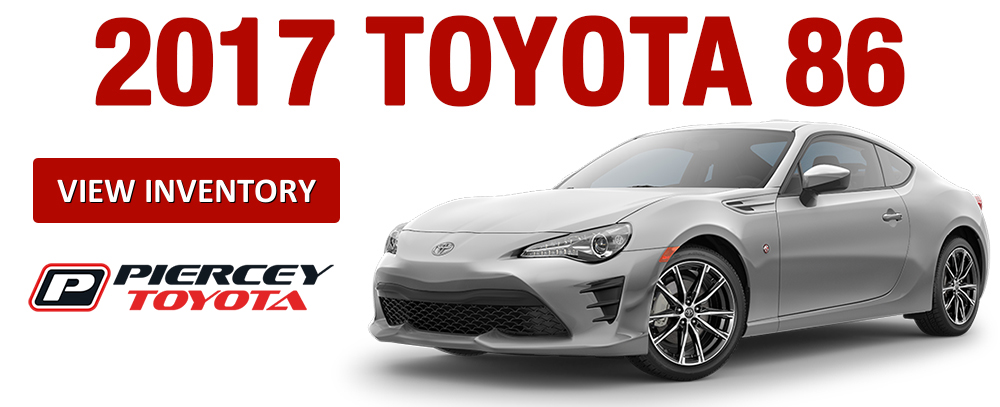 2017 Toyota 86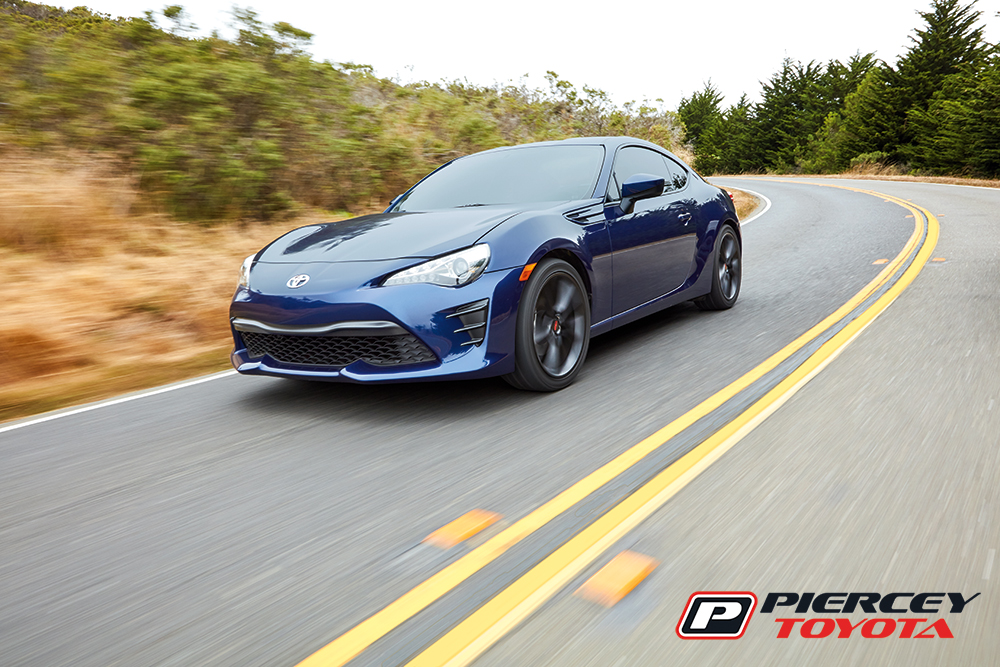 6-speed transmission

The 2017 Toyota 86 comes with a close-ratio 6-speed transmission for breathtaking acceleration and impressive fuel economy. The sequential automatic transmission features a manual shift mode, letting you select the gear you want via the gear-select lever or steering wheel-mounted paddle shifters. For those who prefer three pedals, the manual transmission gives short, precise throws for a driving experience like no other.

Boxer-Four engine

At the heart of Toyta 86 is a potent 2.0-liter flat-four engine. With its horizontally opposed pistons and compact packaging, this engine sits low in the chassis for optimal balance and performance. In manual transmission-equipped cars, this engine has been revised to reduce friction and pumping loss, helping to provide an optimized power curve. It's got some muscle too, with manual transmission cars getting 205 horsepower and 156 lb.-ft. of torque, plus a new aluminum red intake manifold. In the automatic-equipped 86, its boxer engine pumps out 200 horsepower and 151 lb.-ft. of torque.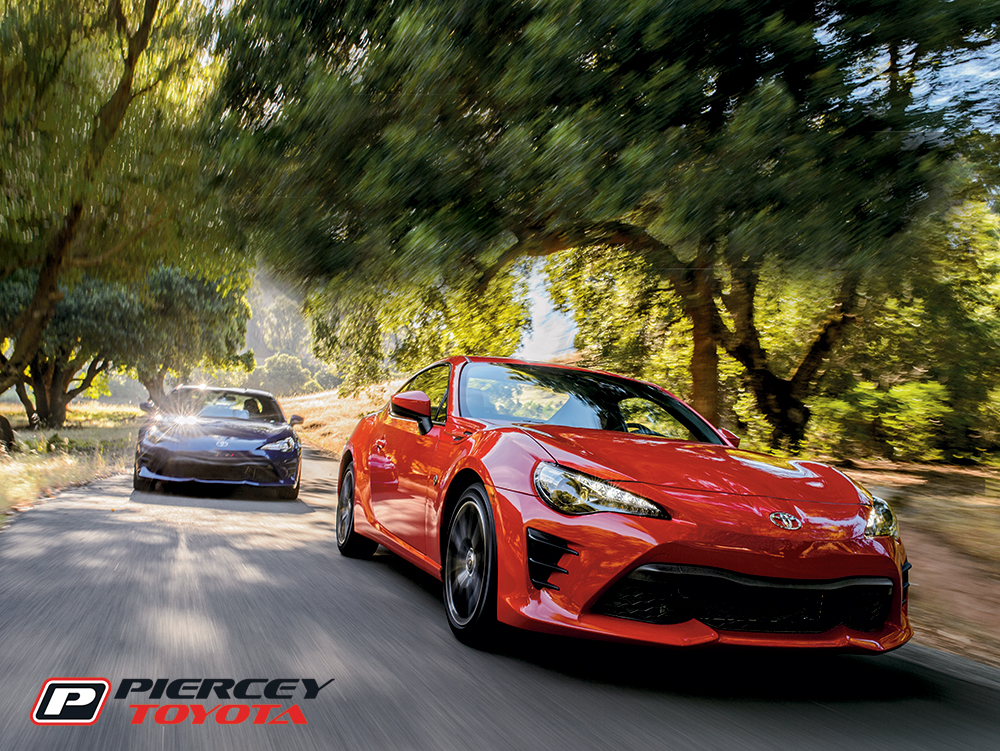 Revised differential

The rear differential of manual transmission-equipped 2017 Toyota 86 has been revised to incorporate a set of 4.30 gears. Designed for heightened response, this new rear diff helps improve low-end acceleration. This gearing also helps keep 86 in its performance "sweet spot" while in the twisty stuff, making it easier to accelerate out of corners.

Vehicle Stability Control Full-Off Mode

Designed for track days, 86's unique Vehicle Stability Control (VSC) 11 sport tuning allows the driver to shut off all stability assists. When on a racetrack, this Full-Off Mode prevents the VSC from kicking in, putting the driver in full control. This helps expert drivers push the envelope of 86 and extract every last drop of performance.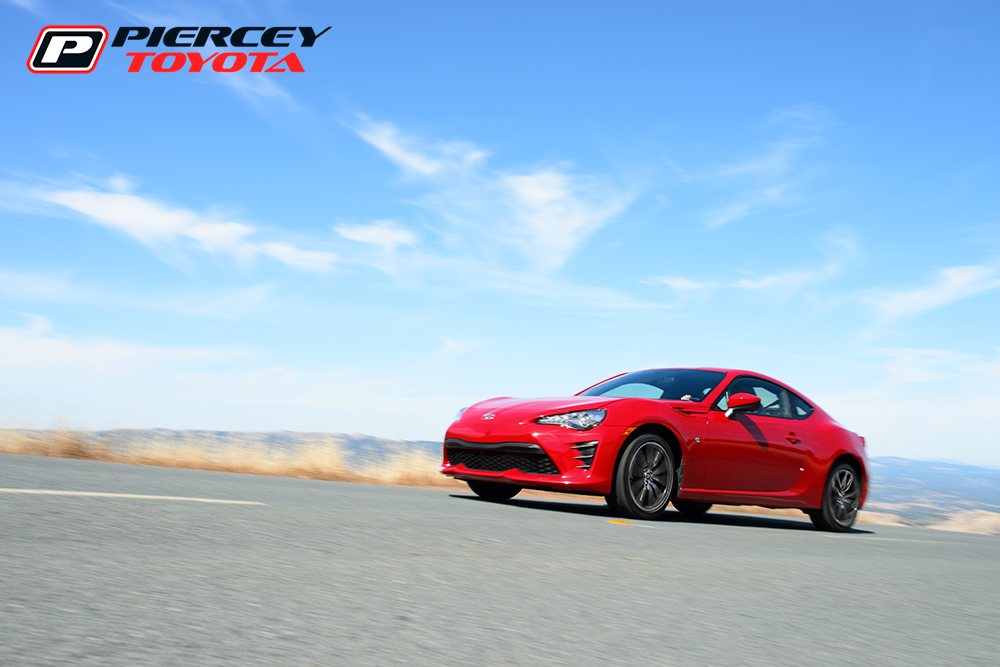 Paddle shifters

Automatic transmission-equipped Toyota 86s come standard with steering wheel-mounted paddle shifters. Just a simple pull of the lever allows the driver to quickly change gears while keeping both hands on the wheel. This automatic transmission is intelligent, too—it will automatically rev match when downshifting, giving you buttery-smooth gear changes.

Lightweight body

The body of 86 was engineered to be as light and strong as possible, helping boost efficiency and overall performance. What's more, this unit-body design also puts the engine low to the ground, helping optimize the center of gravity for a truly balanced driving experience.

Sport-tuned suspension

Born on the track. Bred for the streets. The Toyota 86 features a sport-tuned suspension featuring revised spring rates, updated shock components and a new rear sway bar. These work together to help sharpen turns and enhance grip over uneven surfaces, enabling you to carve those corners with surgical precision. And when the drive calls for calmer inputs, like when cruising in the city, this suspension is supple enough to let everyone ride in total comfort making it a great car for San Jose and Fremont area drivers.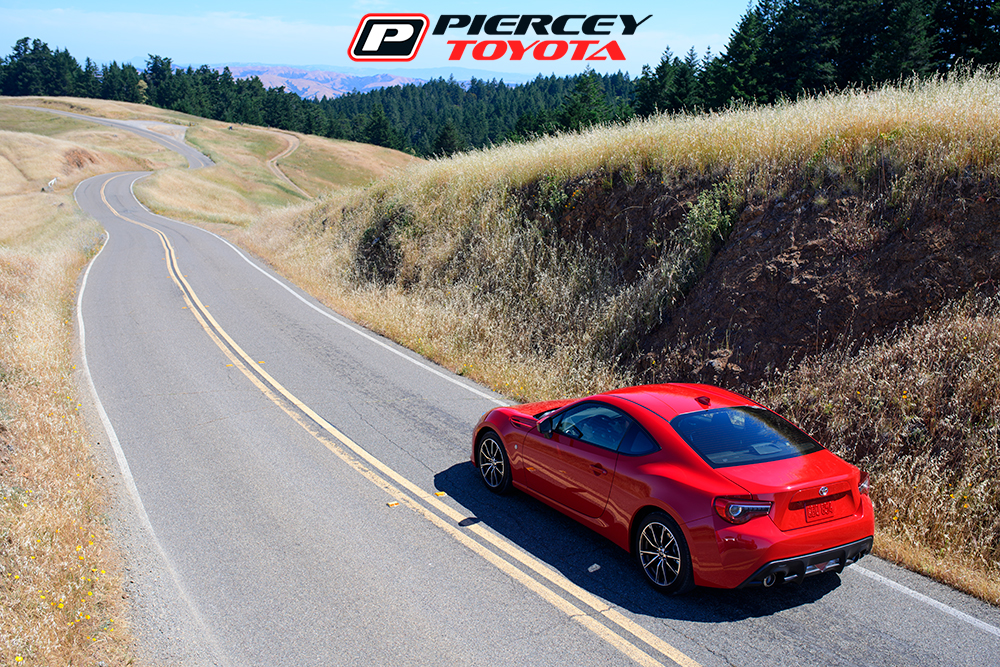 Body-strength reinforcement

Intelligent use of high-strength materials, reinforcement of key chassis areas and additional strategically placed spot welds help enhance the body strength of 86. And with this strength comes improved body rigidity, which helps reduce unwanted noise, harshness and vibration. Better yet, this strength also works as a performance enhancer, giving 2017 Toyota 86 exceptional acceleration, braking and handling capabilities.

Sport steering wheel with audio controls

86 features an ergonomic, leather-wrapped steering wheel that feels great in your hands and, thanks to the smaller diameter and quick-ratio steering, feels amazing in the corners. And that's not all—with new integrated audio controls, you get easier access to your music, helping you can stay in control of it all.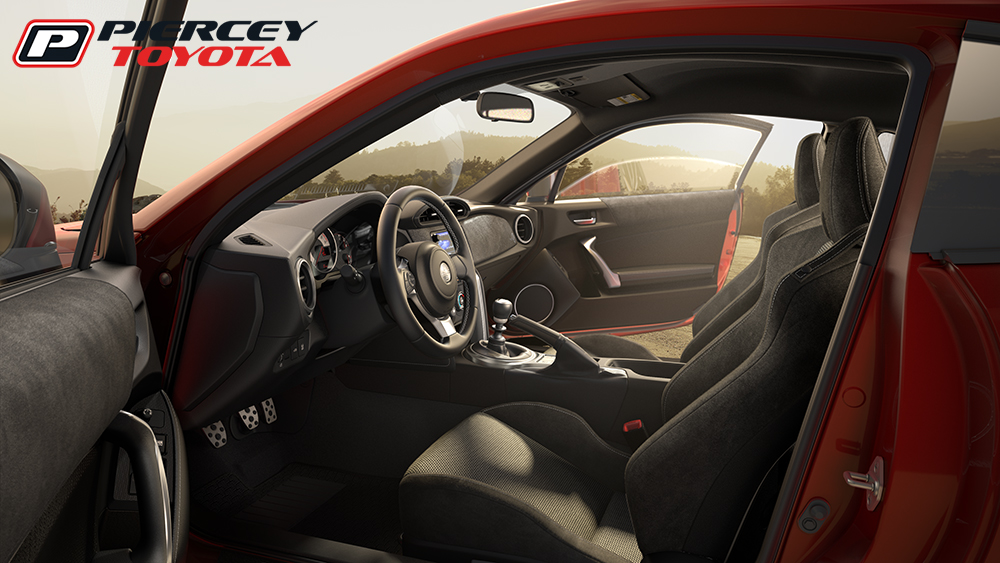 Folding rear seat

A standard folding rear seat lets you bring your friends, or your gear, along for the ride. With 6.9 cubic feet of space in the trunk, 4 you can fit those gotta-have items you need for a weekend getaway. Folding the rear seat down increases total cargo area, giving you enough space to carry an extra set of wheels and tires for those race-day excursions.
Shopping for a new 2017 Toyota 86? Visit Piercey Toyota in Milpitas for a great selection of 2017 Toyota 86 models to choose from. Located right of 880 in Milpitas and just minutes from San Jose, Fremont and Sunnyvale, Piercey Toyota is the place for a great deal on a 2017 Toyota 86.



Sales Hours
| | |
| --- | --- |
| Monday | 9:00 am - 9:00 pm |
| Tuesday | 9:00 am - 9:00 pm |
| Wednesday | 9:00 am - 9:00 pm |
| Thursday | 9:00 am - 9:00 pm |
| Friday | 9:00 am - 9:00 pm |
| Saturday | 9:00 am - 9:00 pm |
| Sunday | 10:00 am - 8:00 pm |